Top retail tips for preparing for Christmas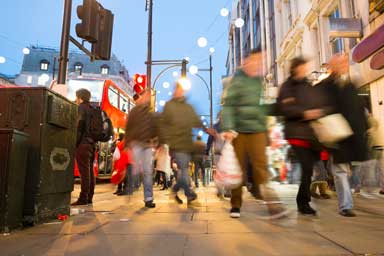 UK shoppers tend to spend a lot of gifts for their family and friends when it comes to the Christmas period. It should be expected that sales will rise during this period and there are some things you can do to maximise your potential profit and help you go up against your competition. Over a third of SME retailers depend on Christmas to increase the year's results.
What can you do to prepare your business for the busy Festive period?
Employ additional staff
For retail businesses Christmas is a very busy time, so you might want to have an extra pair of hands or two during this time. It's a very common practice for businesses to hire temporary staff over Christmas, your best off considering this option in November at the latest so you have time to make sure your new staff are fully trained and ready to go when December hits.
Christmas is an exceptionally busy time for retail businesses, so you may need a few extra hands on deck during this time. It's very common for businesses to hire temporary staff over the Christmas period, so consider doing this in November at the latest, to ensure staff are fully trained by December.
Give your business a makeover, including your website.
It's essential to make your business stick out at this time of year. Now Halloweens over and you've taken down your displays its time to think festive. Decorate your store with Christmas trees, fairy lights and baubles to get people in the spirit. Make sure to display your best-selling items in the window and bear in mind that people will be looking to buy gifts and treats not only for others but themselves as well. Think about using vinyl window stickers to enhance messages and special offers. As well as your store if you have an online presence then don't neglect it, give it a sprucing up. You need to make sure it's ready for the Christmas traffic. Think about changing the colour scheme or adding festive graphics around the site. More importantly, though, ensure that you are realistic about your final shipping date and make sure you send out packages on time. As mentioned before this might require hiring extra staff.
Invest in an EPOS system
New staff can be trained to use an EPOS system very quickly, making it easy to use even with temporary staff. It gives you the ability to set permissions to avoid unauthorised discounts and refunds, minimising human error and theft. An EPOS system will aid in speeding up transactions, reduce cues and will keep accurate track of your sales and stock, giving you extensive reports.
The system will also give you the ability to manage loyalty schemes, gifts cards and your marketing database all from a single place.